Franchisee Spotlight
24 November 2021
Categories: SPOTLIGHT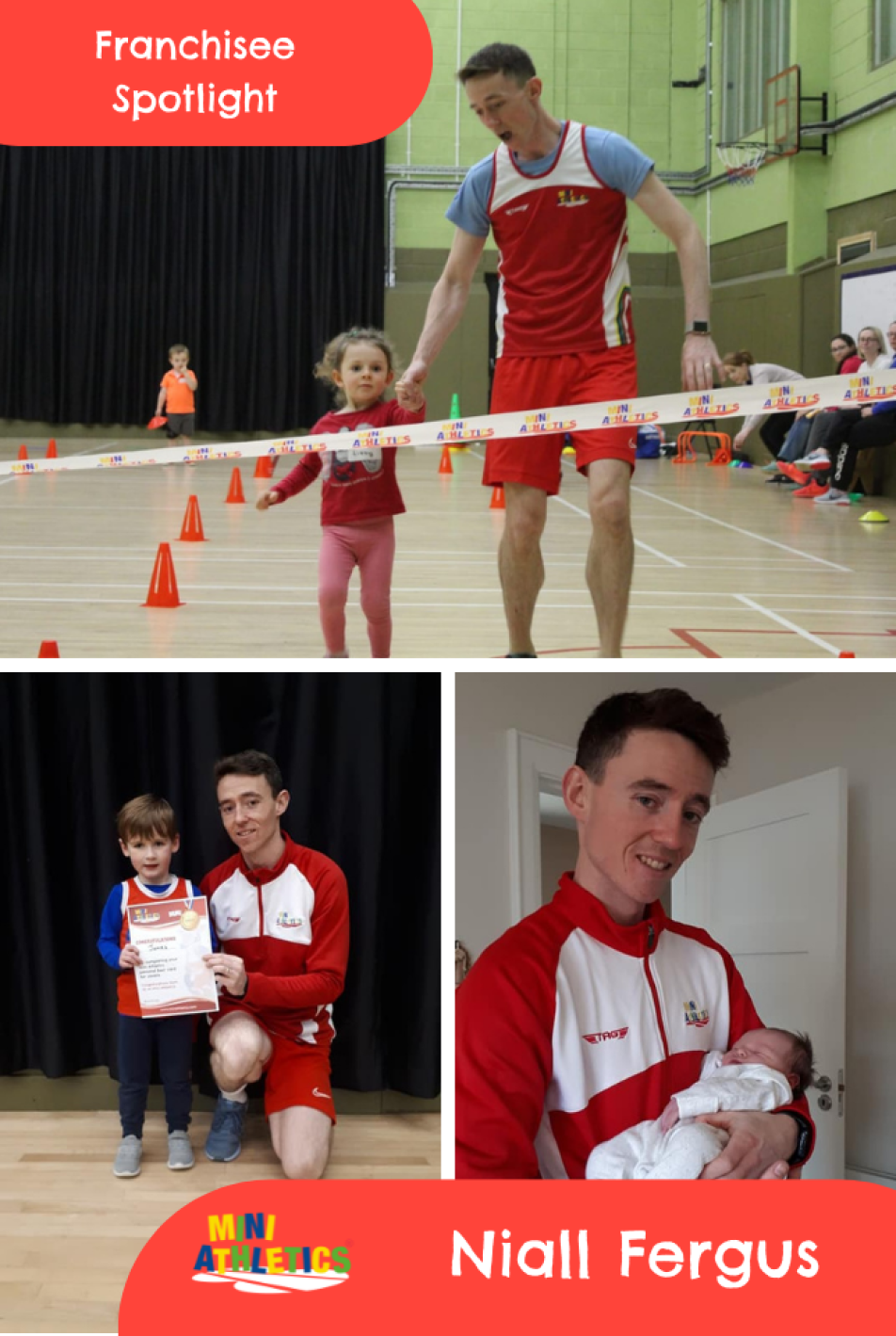 This week the franchise spotlight is shining on Niall Fergus, the amazing franchisee for Mini Athletics Dundalk, Drogheda and Swords
Before I started my Mini Athletics business, I was working as a Building Surveyor. A few years ago, I was at a mass church service and I started to think about what I wanted to do with my life as I was not happy. I realised I was sitting in the church of St. Gerards Novena (who happens to be the Patron Saint of children) and realised that was what I wanted to do. I wanted to make a difference to the lives of children.
I then started to work in a creche and pre-school. I enjoyed the work but ideally I wanted to do something in sport and in particular my main passion, running! I then came across Mini Athletics. It was the perfect fit for me. Making a difference to children's lives through sport.
I went through the application process and was delighted to be selected for Mini Athletics Dundalk, Drogheda and Swrods. The support I received from HQ was excellent and has helped me build a business of my own that I can work around my family.  It has given be a great work life balance.  They trained me how to deliver the classes, train coaches, recruitment, marketing and promotion. I was completely ready once I finished the training. I now have over 100 children in my classes and I am extremely proud to be a business owner. I also now have a daughter of my own and I cannot wait for her to join all the fun at my Mini Athletics business!