Franchisee Spotlight
1 November 2022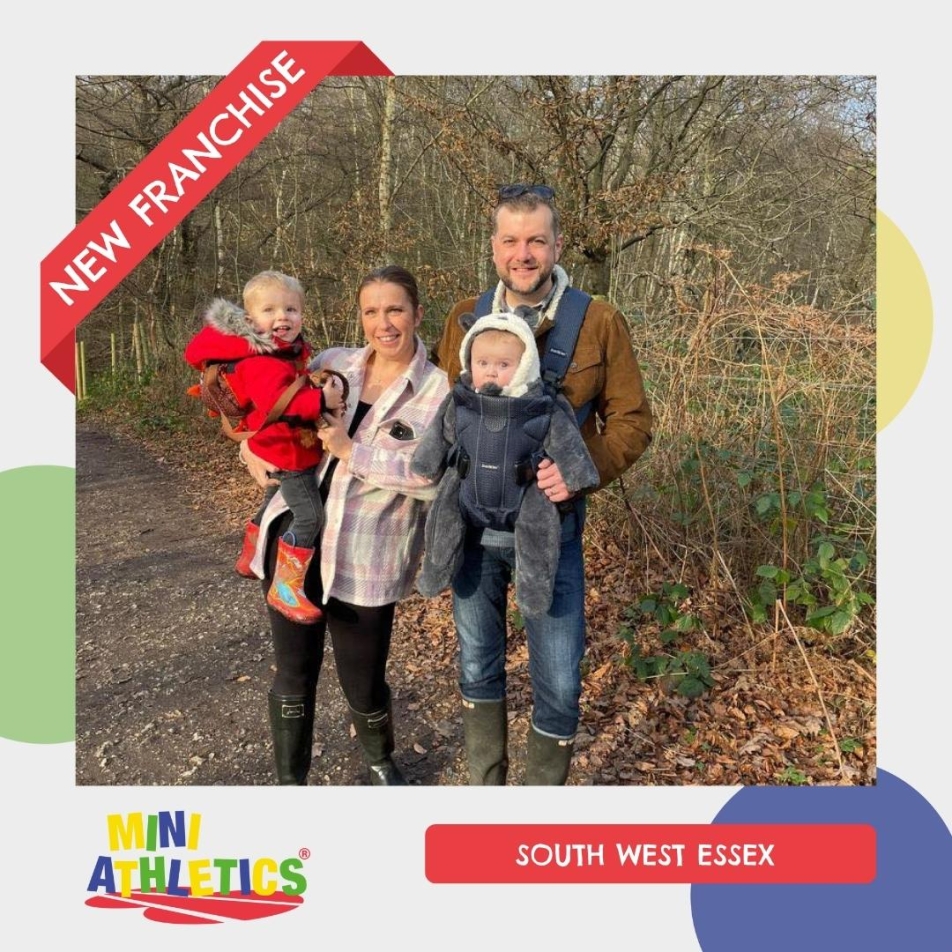 We are super proud of Catherine Buckley from South West Essex. She has only been a franchisee for a few months and she has taken her area by storm! Here is her story:
"Hi, I'm Catherine Buckley and I own Mini Athletics South West Essex. We have lots of new lovely followers so thought I should introduce myself!
For 15 years I was a primary school teacher, teaching in South West London, Dubai & Essex. I LOVED my job and could never imagine doing anything else. Then I became a mummy and during my maternity leave we went into lockdown. As many of you will understand this was a very tough time for my husband and I with a newborn and no face to face support from family, friends or baby groups. Online classes were ok but never the same as actually meeting a friend for a coffee or having your mum over to make you a cup of tea when baby has kept you up all night!
So jump forward a year with another baby on the way I knew I wanted to do something that would help me to spend more time with my husband and family whilst helping other children and parents enjoy some quality time together.
I spoke with Kirk the Co-founder of Mini Athletics and instantly knew I had found my dream job! And the rest as they say is history! I love my job again and it works around my very busy life of being mummy to Theo (nearly 3) and George (17 months old). Theo enjoys coming to work with mummy and is my biggest cheerleader! "This is so much fun mummy!"
Having taught mainly in KS1 during my teaching career, I have a very clear understanding of how important it is to engage children in sport from an early age. At Mini Athletics we provide a safe and nurturing environment to develop the physical, social and cognitive skills of children whilst having enormous amounts of fun!"