Justyna McIntyre
1 December 2021
Categories: FRANCHISEE SPOTLIGHT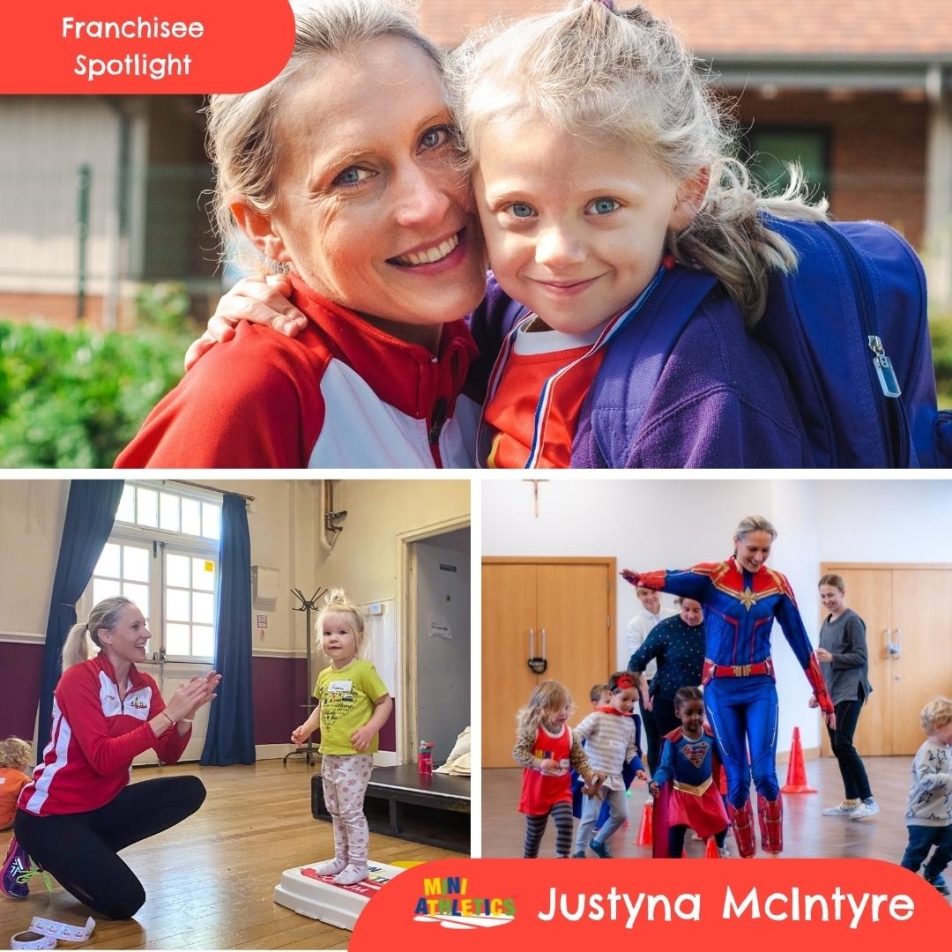 This week the franchisee spotlight is shining on the super amazing Justyna MctIntyre who owns Mini Athletics Chingford and Stratford! Here is what Justyna has to say.....

"It is still hard to believe that just over 5 months ago I launched our first classes as Mini Athletics Chingford and Stratford while working full-time as a childminder and looking after our own two little girls! Luckily, I wasn't on my own in the whole process, with great support from HQ as well as training from Andy (from HQ) our start up was made easy. My husband Ian, has also been an immense support throughout the whole process, whose multiple skills are useful to not only run classes alongside me, but also assist with admin and run our social media.
I love being around and working with children, watching them develop and having fun at the same time. When my three year old daughter started Mini Athletics classes, I was amazed at how exceptional and fun they are and I wanted to be a part of it as soon as I learnt about the franchisee program. I have fantastic memories as being an athlete myself and giving children that very first positive experience of athleticism I find so rewarding and satisfying. 
Only 5 months later, we have 7 successful venues with over 100 incredible little athletes weekly and we're constantly growing."