Superhero Week
16 November 2021
Categories: FUNDRAISING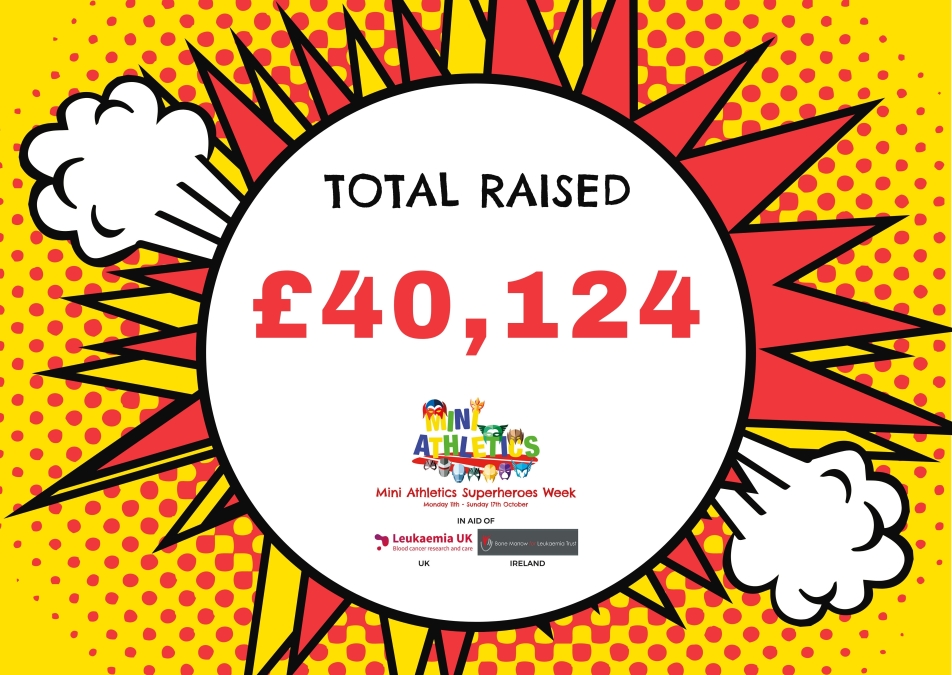 Our first blog post and what a fantastic subject to blog about!  Between Monday 8th - Sunday 17th October our fantastic network of franchisees raised £40,124 for Leukaemia UK and €1350 for the Bone Marrow Trust Ireland.
In a nationwide event, Mini Athletes were sponsored by their family and friends to be Superheroes in their Mini Athletics session.  Needless to say, they rose to the challenge, saved the day and in the process raised thousands for charity.  We are so thankful to the Mini Athletes, their Parents/Guardians, everyone who donated, the franchisees and coaches.
As with everything, the franchisees put absolutely everything into the week long event.  We are super proud of them all and their staff.  Bring on next year!